If you are passionate about surfing and want to make a difference in the sport you love, surf coaching could be a great opportunity for you to get involved!
A lot has changed in the Coaching & Accreditations.
And we are here to help!
Surfing Australia's education platform has changed!!
And this page is here to help with any questions you have. A lot of you may have recently receive an email stating that your qualification is soon to expire.
Don't worry! This page has all the answers you need.
The Coaching Level One accreditation is now called, The Foundation Coaching Course.
The Level Two accreditation is now called, The Progression Coaching Course
All educational courses including judging are now completed online, this platform is called LMS ( Learning management System)- it's a great way for our coaches in rural areas to have the opportunity to become a surf coach.

The LMS system requires a separate login & password to your go membership profile. This is sent via email after purchasing the course.
Only the learning modules are completed on the LMS system.

Please ensure you upload your credentials to your GO membership profile.

A "Qualification": refers to your overall certificate e.g  Foundation Coaching Course
A "Credential" refers to, an additional certificate you hold to ensure your qualification is active e.g Surf Safety certificate.

We don't issue a final certificate

. If your employer needs a formal certificate please use the certificate you received after finishing your LMS online learning.
Play by rules is new! Surfing Australia wants to align with the national sporting body.
CPR certificate needs to be refreshed every year now.

All accreditations are only valid for one year.

The reason we have done this is to monitor the credentials closely to ensure all coaches are up-to-date.

Now GO membership ( new Website) will remind you when your credentials are expiring, so you can keep up to date. Your surf school owners can see whether your credentials are active or not.
Firstly, Surfing Australia and all its states are now operating on a website called GO Membership. Yes, it looks super different but essentially this host everything that has a transaction attached to it. E.g. event entries, state membership, and coaching accreditations.
 By clicking HERE you will be sent to your profile on GO membership to complete all these transactions.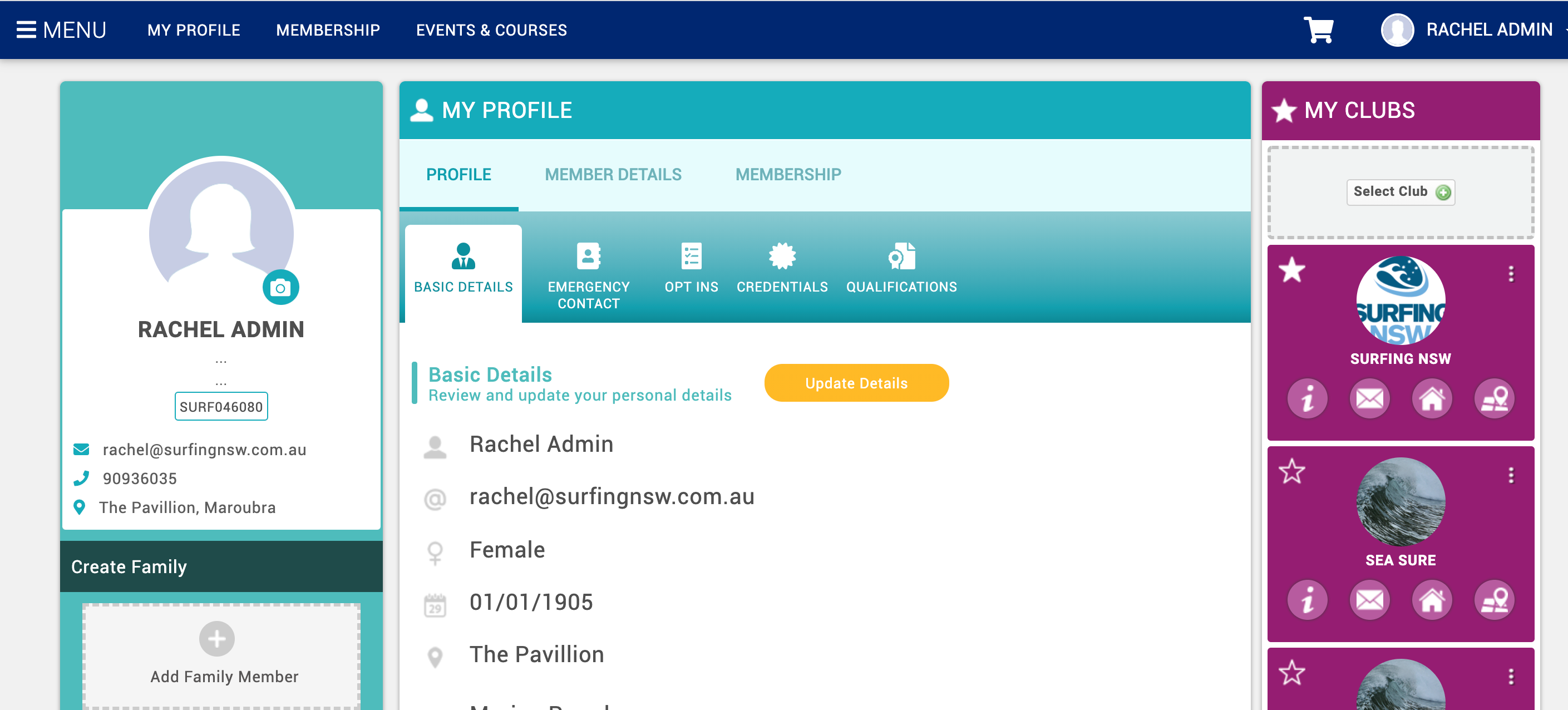 Important information for Existing Coaches
For coaches needing to get their accreditation up-to-date on our new website GO Membership. 
 This generic information also applies to judges and new coaches.
 Last October you were sent an email stating that all your information from our past website has been moved across to GO Membership. All that was needed was for you to create a password.
If you haven't already done this, go to your junk mail or inbox and search "GO Membership"
Once you have done this, hit the link to reset your password. The password reset link may take up to 7 minutes to be sent back to your inbox.
If you don't receive this, have a duplicate profile or need an email address changed. Please contact kirra-belle@surfingaustralia.com who can amend this for you.
 Write down your password on paper!! We get so many people who forget their password! Don't trust your computer
Welcome to your GO membership Profile…..
Have a play around and familiarise yourself with your new profile.
+ Add your surf school to the MY CLUBS along with Surfing NSW if you haven't already.
See the right section of the image " Select Clubs"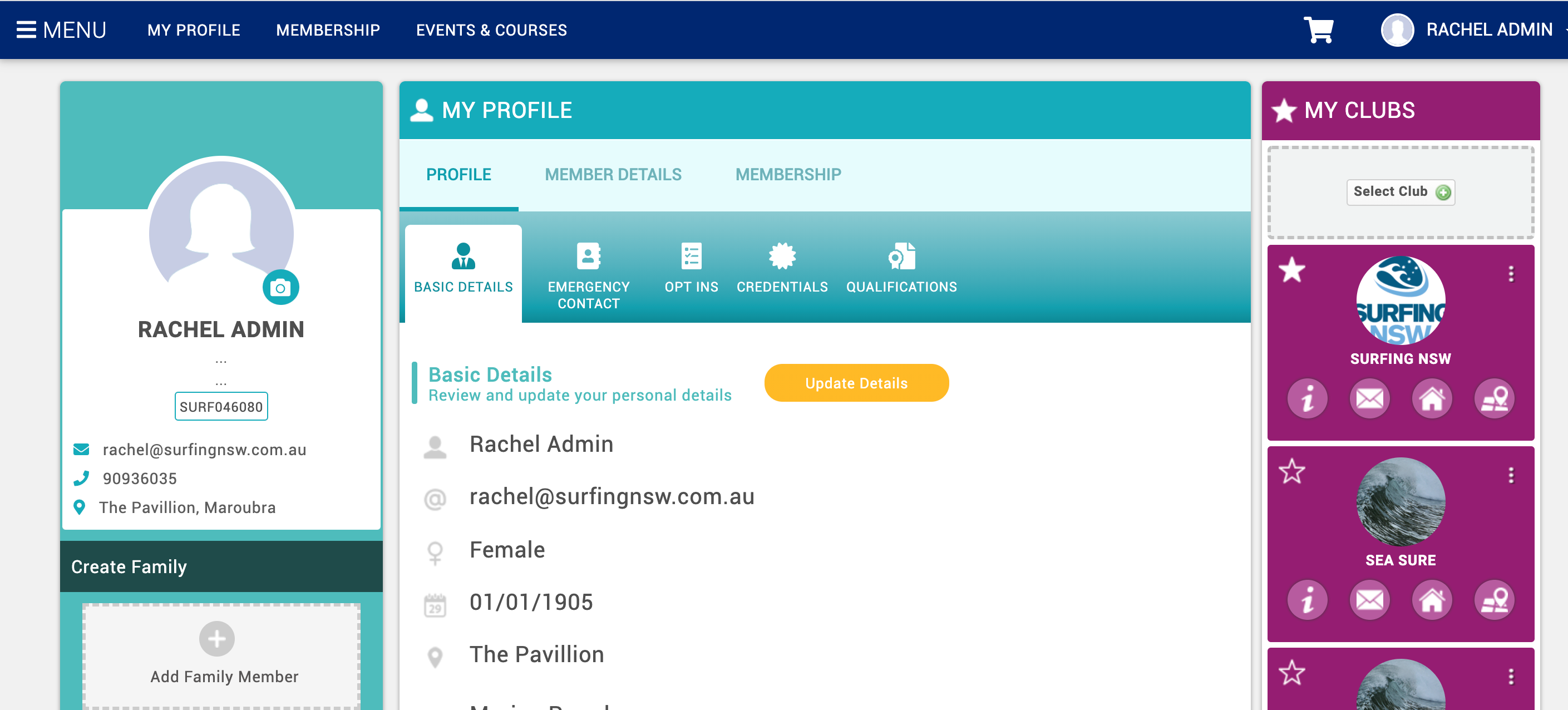 Click  Qualifications..  you will see your Foundation surf coach or Progression surf coach ACTIVE, INACTIVE or PENDING.
If its Inactive, please proceed to the nexts steps..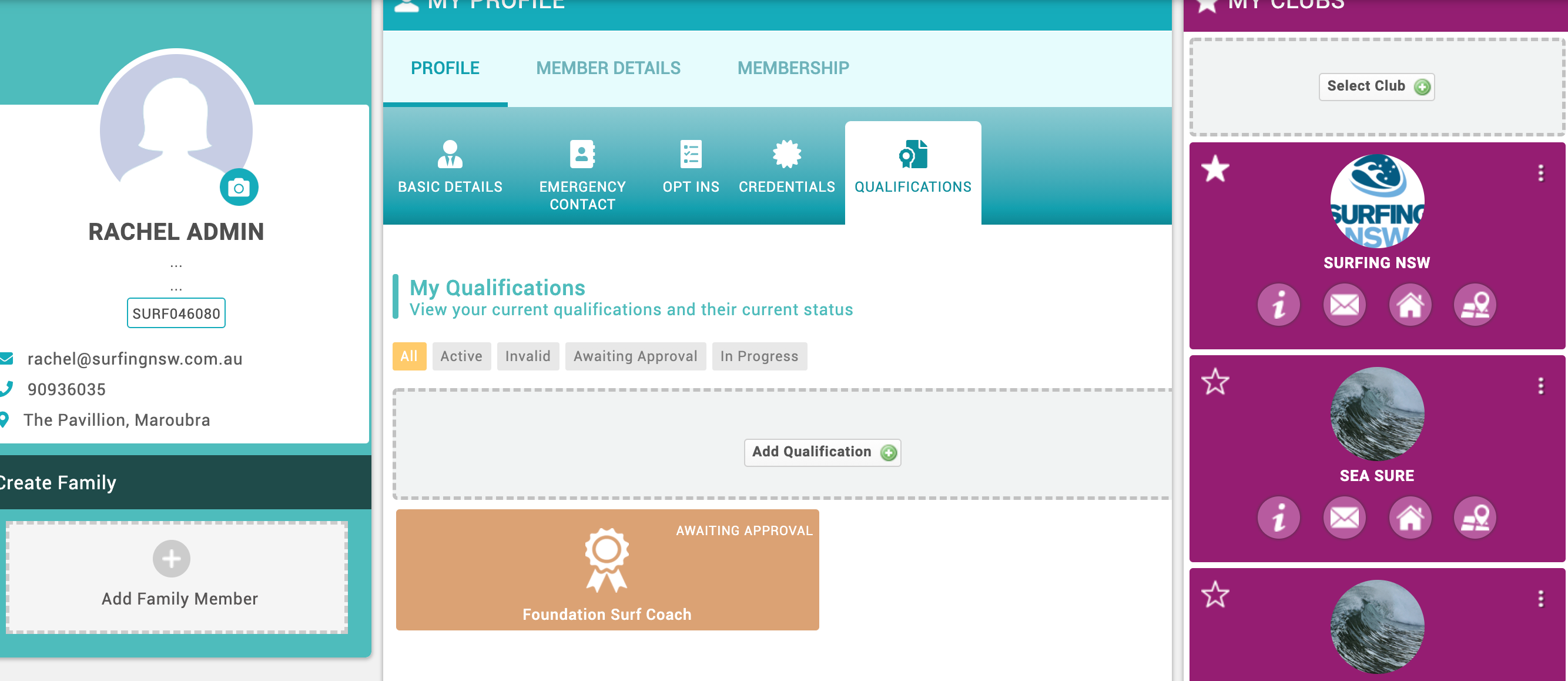 Let's start adding your Credentials…..
Now, Select the Credentials TAB! Here is where you upload all your certificates so they are all in one place. No more searching through emails and old files.
From here, ensure you ADD Credential ( Do not edit an old credential) REMEMBER, you need 8 credentials to have an active accreditation.
Please make sure you select the correct start and end date.
The 8 important documents!!!
Yes there is a lot more needed this year! 
Surfing Australia has introduced this structure, to keep everyone safe and your surf school owner insured ! Below are the 8 important documents you will need to upload on your profile.
Certificate of completion for the Foundation Coaching Course/Renewal certificate online component- Coaches who's accreditation expired more than 2 years ago click here to complete a renewal on the LMS sysytem, then upload. Coaches who are in date or just expired, please upload your current coaching certificate.
Completed Foundation Coaching logbook– Exsisting coaches are to upload their old coaching certificate or coaching card here
Current Ocean Safety qualification (Surf Rescue Certificate, Bronze Medallion or Ocean Safety Surf Coach Award)
Current First Aid qualification (HLTAID003)
Current CPR qualification (HLTAID001) – CPR is included in your First Aid qualification, however CPR expires every 1 year. Re-upload your First aid qualification if CPR is still in date. If not renew First Aid here.
Current Working With Children Check – if you are under 18, please upload a word document stating you are under 18, and set your expiry date you the date you turn 18 years old.
Certificate of completion for the Play by the Rules – Child Protection course – Yes! this is a new requirment.
Current state association membership – Upload a screen shot of your membership on your profile, or receipt of payment
Well- Done, you're finished!!
The hardest part is done
Now, We will approve everything and you're good to coach
Foundation Surf Coaching Course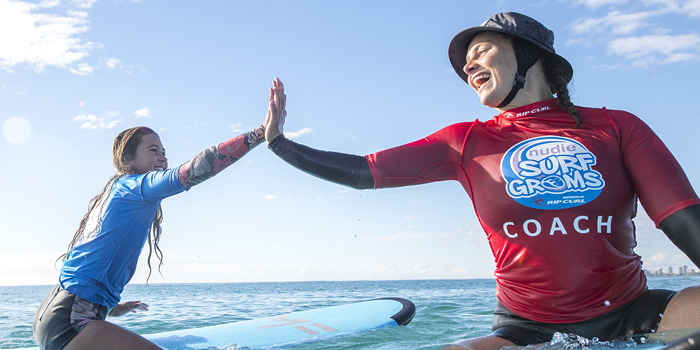 Want the best job in the world? Start your career in surf coaching today with the Foundation Surf Coaching Course (formerly Level 1 Surf Coaching Course).
The role of a Surfing Australia Foundation Surf Coach is to introduce beginner surfers to the sport in a safe, fun and supportive manner that goes beyond the simple instruction of skill.
You'll also be eligible for nationwide employment as a coach at any of our 100+ Surfing Australia affiliated surf schools.
Progression Surf Coaching Course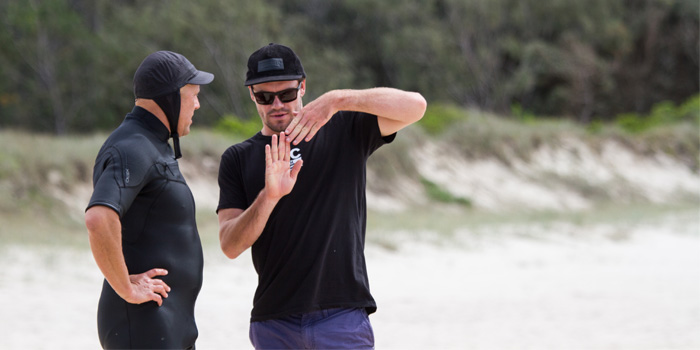 Becoming a Surfing Australia Progression Surf Coach (formerly level 2 Surf Coach) is a fulfilling experience where you'll give intermediate and advanced surfers the opportunity to further develop their skills both in and out of the water.
You'll support surfers in their technical, physical and psychological development as they transition to more advanced levels of surfing and for some, a competitive career.
Important note: you must hold a Foundation Surf Coach accreditation for a minimum of 12 months before you can enrol in the Progression Surf Coaching Course.