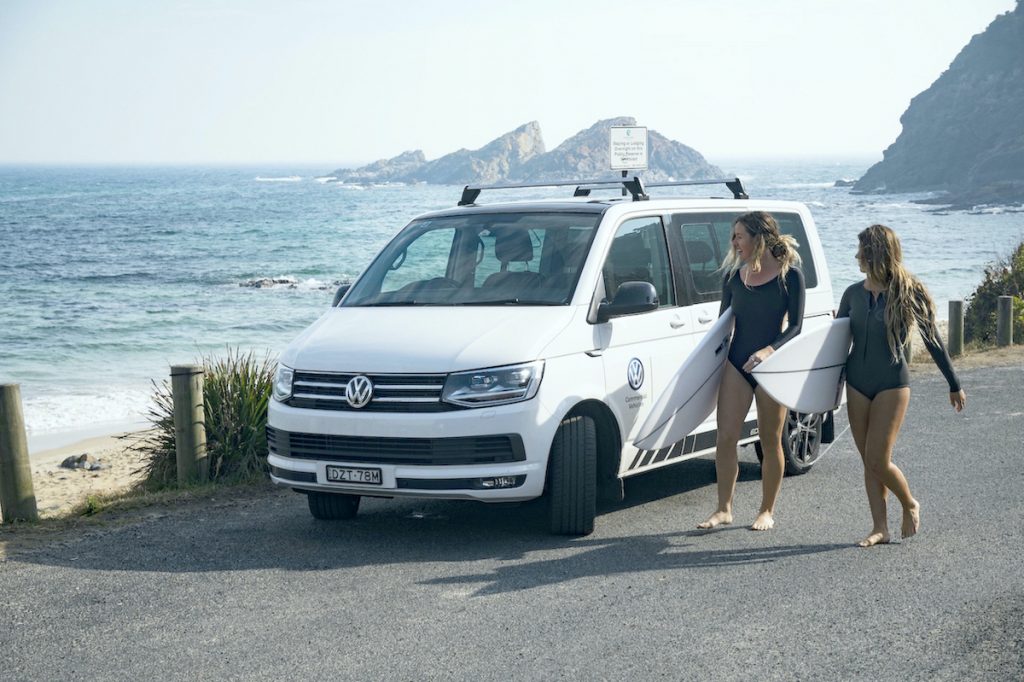 GOLD COAST, QUEENSLAND (Friday 26 February 2021) – Surfing Queensland today announced Volkswagen Group as the official supporter of the 2021 Queensland Surf Festival to take place on the Sunshine Coast between March 20-28.
Surfing Queensland CEO, Adam Yates, said Volkswagen's long-standing connection to the Queensland surfing community makes it a fitting partner for the event.
"We're thrilled to join with such an iconic brand. Every surfer knows Volkswagen's affiliation with beach culture, which makes it a perfect fit for the festival."
"The Volkswagen Queensland Surf Festival will be the largest state event in the country, bringing together nine full days of action across a number of surfing divisions."
As part of the event, Volkswagen will stage a Kombi Rally. The display will include millions of dollars' worth of classic Kombi vehicles which will pay homage to Volkswagen's deep links with Queensland surfing.
Ryan Davies, Director of Commercial Vehicles for Volkswagen Group Australia, acknowledged Volkswagen's long history with surfing.
"Volkswagen's proud relationship with surfing stretches right back to the days of the famous Kombi. We see Volkswagen's latest series of vehicles, such as the T-Range, Amarok and Crafter, to be what surfers want to drive, which is why we're on board for the Queensland Surf Festival."
"Everybody knows that Volkswagen drivers expect a little more when it comes to their vehicle. And for surfers that means plenty of room for surfboards and equipment, and maximum comfort for those long drives between breaks."
The Volkswagen Queensland Surf Festival will incorporate surfing, longboarding, logging, bodyboarding and stand-up-paddleboarding, with a total of 52 Queensland titles up for grabs. The event will also include music and a surf film night as part of the festivities.
For more information on the Volkswagen Queensland Surf Festival, please follow Surfing Queensland on social media and visit www.surfingqueensland.com.au
Media Contact
Mitchell Shepherd | Communications Manager | 0418 201 700 | mitchell@surfingqueensland.com.au