Growing up on the Sunshine Coast, naturally, Harrison Mark's relationship with the ocean and photography began at an early age. Moving to Indonesia solo at the age of 18, Harry began working for Deus Ex Machina under renowned photographer Dustin Humphrey.
Fast forward a few years and Harry has now lived and worked all over the world, not only shooting surf but producing premier content for both cinema and TV.
A true Queenslander at heart, Harry credits his upbringing on the Sunshine Coast as a daily source of inspiration and cherishes the time spent back at home.
Harry talks us through his five favourite photos below.
This image is Lucas Silvera shot at Nias, Indonesia. It was the largest swell of the year coming through Indonesia and after three days straight of travel we pretty much dumped our bags and jumped straight into the water. At that point, I had never surfed nor swam at Nias and was working it out on the fly. I was lucky enough to be the only person swimming this day and lined up well on this one with Lucas.
This image is of Jay Davies in Sumbawa. This was on another trip chasing swell maps through Indonesia, we jumped on a boat in Lombok and headed East, in a race against the swell. This particular wave was Jay's last wave of the trip. He was caught in the lip and held under through a 6 or 7 wave set.
This image is of Harrison Roach in Lombok. The same trip as the previous image, this was on our way home. One final spot for waves that wasn't too much of a detour, and we're all sure glad we stopped. There are very few people who surf this wave like that of Harry and it certainly always is a pleasure to watch him in his element. Harrison is also from the Sunshine Coast, Queensland.
Another Sunshine Coast local Matt Cuddihy, with his Californian mate Micah Davis. At this point, we were two days into our motorcycle ride from Los Angeles down to deep Baja Mexico chasing waves. Limited stops available for fuel, food or water, we really felt quite isolated at this point. It's incredible the places chasing waves will take you, often some of the most remote, desolate places in the world.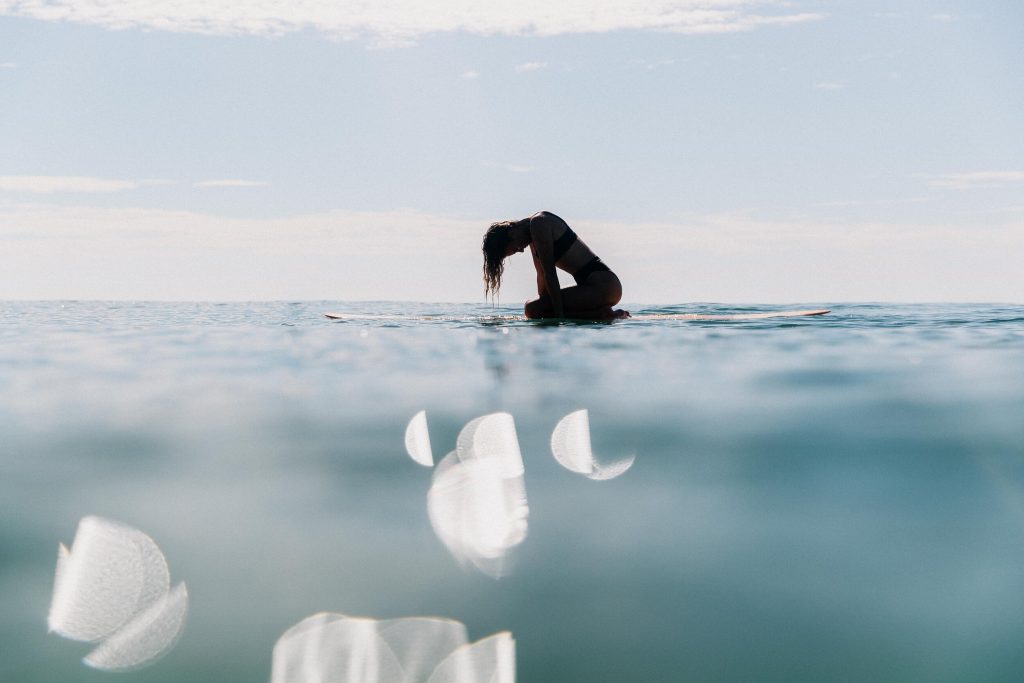 This is Ivy Thomas shot around home at Noosa. I couldn't do a feature for Surfing Queensland without featuring a shot from home and this one sums it up well for me. This image has a calming effect on me and that is something I directly relate to the way I feel at home.
Thanks for chatting with SQ Harry. We're looking forward to watching you continue to make your Mark on the industry…. sorry, we had to!
To see more of Harry's images, check out his Instagram @harrisonamark or check out his website.