Words by Tony Auden, Surfer, Meteorologist and Weather Presenter for Seven News Queensland. 

Many flood-weary Queenslanders felt a sense of anxiety at the announcement of a third straight La Nina earlier this Spring, but one group can look ahead with a bit more optimism – surfers.
While it's not all good news, La Nina generally brings a significant increase in swell for the Southeast Queensland coastline, indeed, I'm typing this after surfing a rare October easterly swell, a pattern we normally see in the peak of Summer.
So what is La Nina, and what does it mean for Queensland surfers?
La Niña:
La Nina, meaning "the girl child" in Spanish, is a phase of the El Nino Southern Oscillation (ENSO) climate pattern which straddles the Pacific Ocean.
Warm water piles up around Australia and Indonesia, while cool water sits out in the central and eastern Pacific Ocean.
This pattern leads to enhance easterly trade winds, all part of a large-scale atmospheric circulation which, more often than not, brings an increase in rainfall to eastern Australia.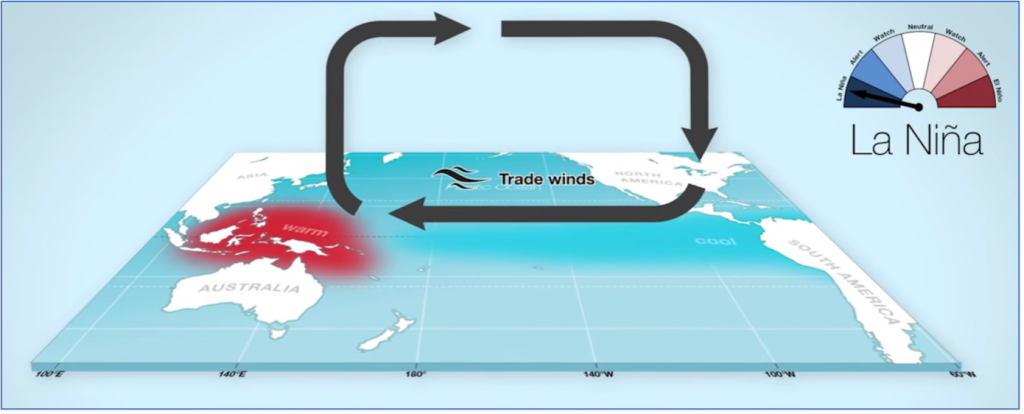 Swell: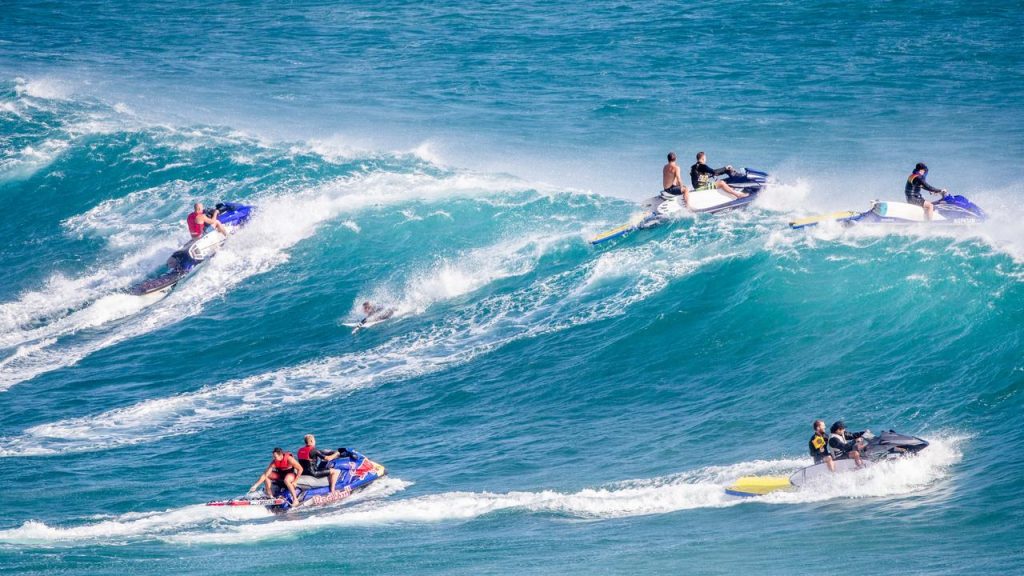 Ladies and gentlemen, start your jet ski engines!
Here's the good news.
Not only does La Nina generally bring an increased chance of cyclones (the Bureau of Meteorology are calling a 74% chance of an above average season), but it also increases trade winds in the waters to our east.
This means an abundance of swell from a number of different sources, including tropical cyclones. Of course, the trade-off is that any coastal crossing of a tropical cyclone can bring a lot of damage.
On average, we see 4 tropical cyclones out in the Coral Sea, plus 1 coastal crossing each year. We can also get large swells from cyclone further east, even as far out as Fiji.
The Southeast Queensland coastline generally sees the following swells:
Southeast trade winds from the Tasman Sea.
Easterly swells from strong trade winds, or a cyclone.
Southerly swells from the Southern Ocean or Tasman Sea, these or more regular in Winter.
Northerly swells from a Coral Sea cyclone. These are rare, and only occur every few years in very specific conditions.
La Nina helps increase the likelihood of both southeast trade winds, long period easterly swells, and the rare northerly cyclone swells too.
Wind:
Another positive is that with stronger trade winds, the famous point breaks will provide clean waves more often.
The downside, the beach breaks are likely to be blown out a bit more often, though anyone up for an early dawn patrol can usually catch a light land breeze and some clean waves.
The dreaded Spring northerlies will still appear at times, but they should be in shorter bursts than normal, and we've seen that so far this Spring.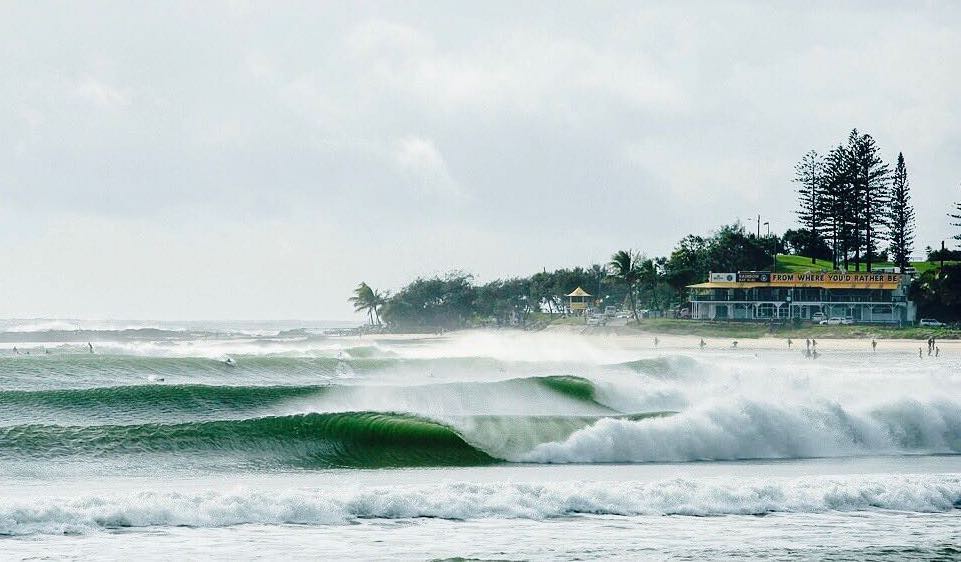 Cloud:
This one might concern photographers more than surfers. But even between bursts of severe weather, conditions in a La Nina are generally cloudier and cooler than normal. This makes those beautiful sunny days along our coastline a rarer occurrence.
The upside.. increased cloud cover, means that afternoon seabreezes either don't form, or are weaker. This means that early offshore winds can last longer through the day.
Water Quality:
Another disadvantage of La Nina, it generally brings more heavy rain events. River catchments are already saturated thanks to heavy Spring rainfall, so rivers will rise quickly with further rain. This means murky runoff, and plenty of debris, flowing out into the lineup off the back of any significant rain events.
As someone who fell sick after surfing in dirty water years ago, that's enough for me to wait a few days for conditions to clear up.
Weighing up the good and bad, it's definitely promising signs for surfers through this next few months, let's just hope we don't see too much severe weather to go with it!